Uganda and East African LGBTI and human rights defenders are mourning their fallen comrade Alexander Human, who fell ill and died last month.  His death occurred April 25 and he was laid to rest two days later.

---
From the African Human Rights Media Network
---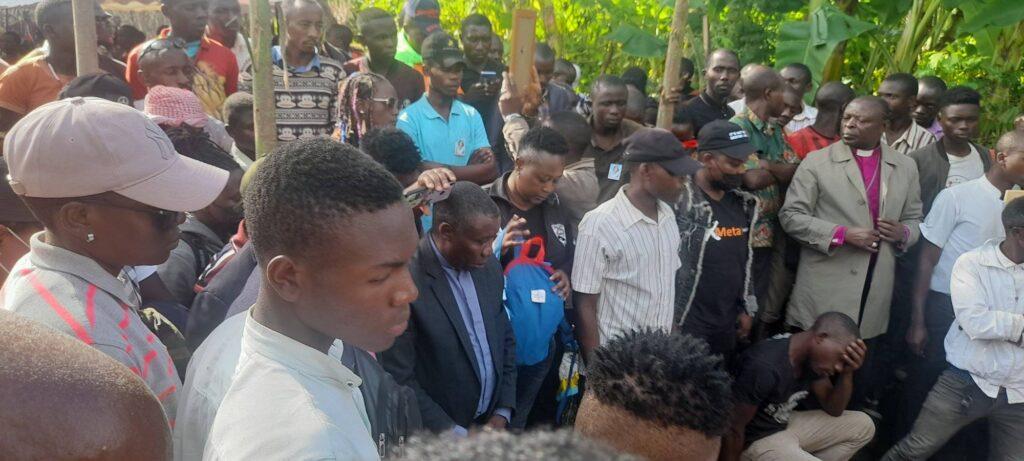 Alexander Human founded Blessed Rwenzori Uganda (BRU) in 2012 to advocate for the rights of the marginalized groups across the Rwenzori Region through the promotion of human dignity, economic empowerment and social equity. He served as its executive director until his death. He also served on the board of the Tranz Network Uganda.
Friends described Human as a caring, courageous person who sacrificed much for the welfare of other people, especially the LGBTI community.
"Rest in Power Alexander Human. Thanks for your sacrifices to the struggle," wrote feminist queer activist and Director of Kuchu Times Media Group Kasha Nabagera.
"On behalf of the management of Blessed Rwenzori Uganda (BRU), I want to thank everyone (individuals and organisations) who stood up with us both emotionally, materially and financially when we lost our Executive Director, Alexander Human," says BRU Programs Manager Bikeke Victor Saimon. "For those who reached home in Kinyaminagha-Kahokya Sub County, Kasese District to pay last tribute and honorable send-off to the 'Face of Activism' in Rwenzori region, Western Uganda, we thank you. I want to assure you that the journey that Alexander Human (him/he) started will have to reach its destination. To ensure Alexander's Legacy, we are going to keep the candle burning."
EULOGIES
Members of Uganda's LGBTQI community left many messages of grief over the death of Alexander Human.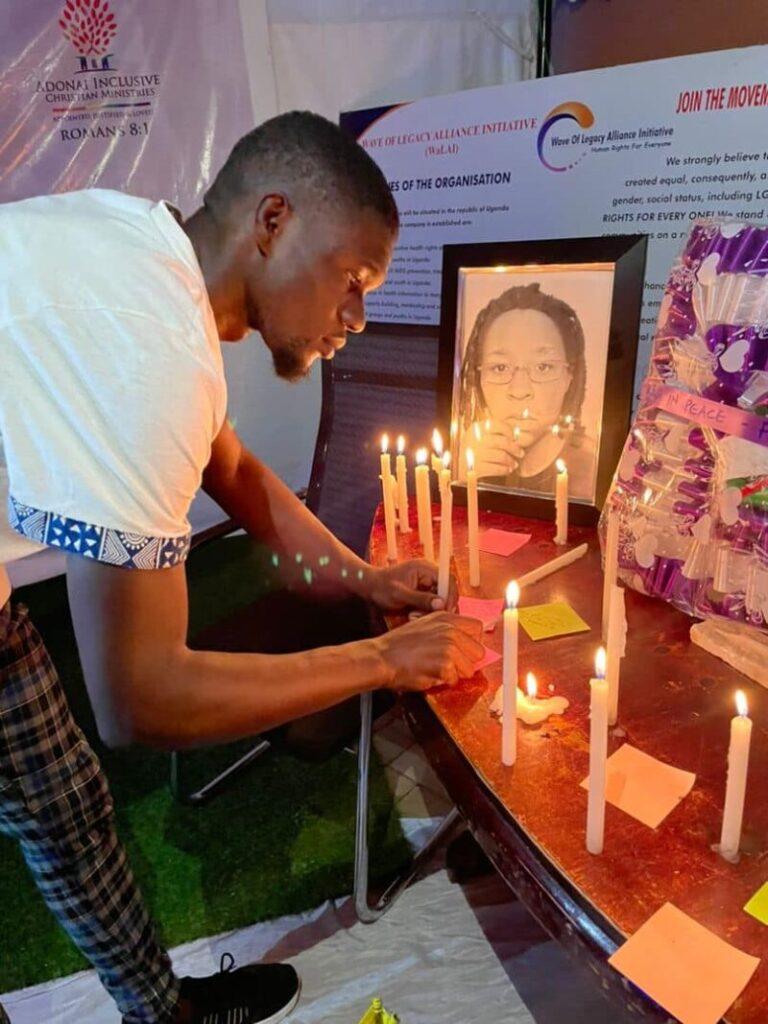 "It was so heartbreaking when Bikeke told me. Someone that came with an idea now that is no more, how do we move on? I have hope that since the secretariat has been close with those that have been journeying with us, Alexander's mind will rest in peace when we push it on," says Masereka Richard, Board Deputy Chairperson.
"As the organization, we believe that older generations are dictionaries and encyclopedias from whom we always run for knowledge. The loss of such a determined and grassroot human rights defender is a blow to not only the family but also to the entire HRDs generation that could have used Alexander's vast life experience and knowledge some day," Richard says.
The Adonai Inclusive Ministries posted a tribute to Human on its Facebook page.
"With much sorrow the Adonai Church announces the fall of the giant in the Trans community Alexander Human the team leader of Blessed Rwenzori an entity advocating for LGBTIQ rights in the western region (KASESE). Our condolences goes to the family, LGBTIQ community and the entire team in the KASESE for the lose of the beloved giant and we pray that may God comfort you all in such a sorrowful moment and may the soul of the deceased. Rest in Power," reads a the statement.
Adonai Pastor Ram Gava Kaggwa wrote a tribute on his own Facebook page.
"Losing such a greater pillar in human rights advocacy work in Uganda is a great shock. Adonai Inclusive Christian Ministries is here to celebrate the life and legacy of our Tranz brother Alex who has served the Lord mightily in the Tranz community," Kaggwa says. "Our condolences goes to this Nation Uganda for losing a great human rights defender. Your legacy is visible and will stay forever. Rest in power… LGBTIQ community In Uganda and mostly the trans community I want to encourage you that God is here to comfort us from this pain."
The Initiative for Rescue Uganda (IFRU) thanked those who showed support for Alexander Human's work.
"Initiative for Rescue Uganda has joined all community members and leaders in sending off our beloved Trans activist Alexander Human in Kasese Western region," writes Princess Rihanna, IFRU executive director. "Its was such a tiresome and long journey but l want to take this opportunity to thank all community members that supported the family and Tranz Network Uganda for the arrangement. REST IN PEACE my love Alexander Human."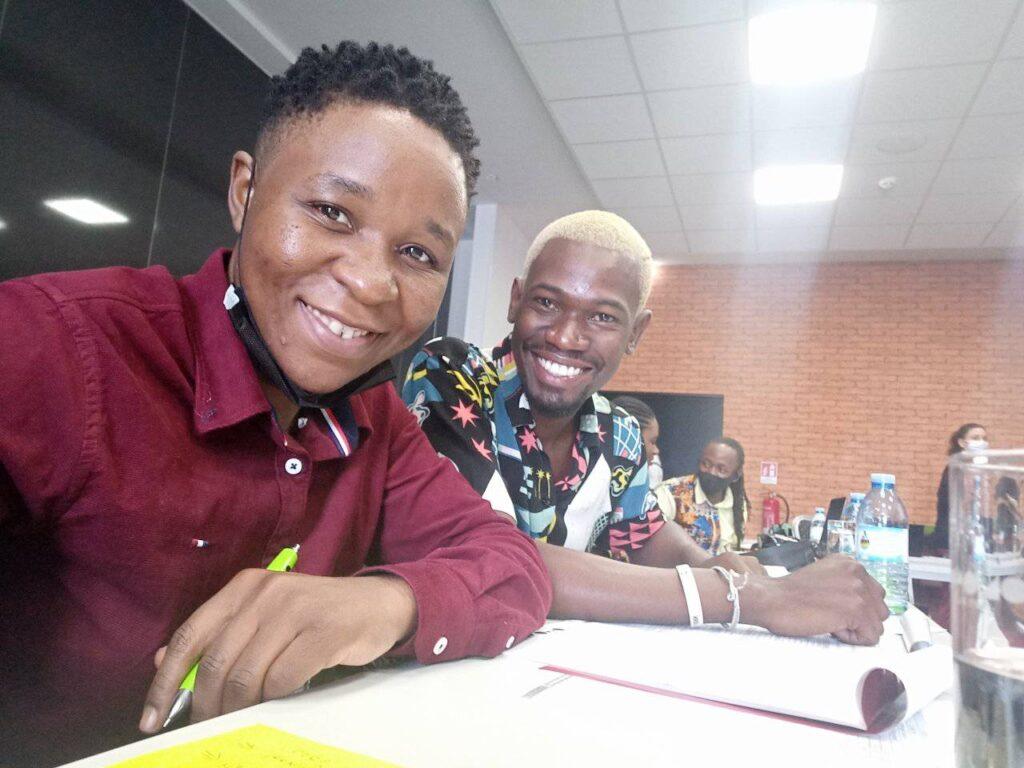 Source: African Human Rights Media Network member RightsAfrica.com.
Get Here Latest Electric Vehicle News
I have tried to deliver breaking news today all kinds of news to all of you and together with this, all the news which is being delivered to you by me or absolutely free of cost, we are trying to give all this news along with it. You may like people very much
because this news is related to your country breaking news headlines today and the world, along with if you belong to any country, then we keep bringing news about it to you, along with you if the news received by us. If you are very happy with this then you guys can definitely share the news with your friend also.
Get Here Latest Artificial Intelligence News
I have tried to give all kinds of news for you guys, latest world news headlines you can also share all this news with your favorite friends and I am very happy to share all this news among you guys because of this news. Through this you will be able to learn a lot,
as well as all the news of upcoming news related to trending news today your country will be conveyed by me to you people very quickly and with this you will also know about the news around you. By getting complete information, you can go a long way, together you may like all this news very much.
Final Words For Trending News Today Here
I have worked hard to deliver all kinds of news through my website, along with this, I have also tried hard to reach all the news quickly and will tell you the trending news that is coming. There is news related to your country
all that will be delivered to you free of cost by us and today latest news all this merit will be available to you to read for free through this website so that all the problems related to news of you people will be removed. And you can get all kinds of news information from us, along with you can also share it with your loved ones anywhere.
Credit Goes To News Website – This Original Content Owner News Website . This Is Not My Content So If You Want To Read Original Content You Can Follow Below Links